GENERAL HOSPITAL
Fan Club Weekend
To purchase tickets now, please send your payments to the email address
[email protected]
. This is the email address that your payments have always gone to in the past, it's simply the "direct route." If you do use PayPal, please add the additional $5.00 they charge us for this service. 
If you prefer to send a check or money order, please make it payable to Your Number One Fan, Inc., and mail it to P.O. Box 16212, Irvine, CA 92623. Please let me know the best email to reach you, which event(s) you wish to attend and if you are purchasing tickets for anyone other than yourself, or with anyone else. I'll get back in touch with you once payment is received. 
The prices have gone up this year due to the huge amount the hotel has charged us for all of the event space, and all of the events will be held at the Embassy Suites Glendale this year as most of the restaurants have gone out of business during the covid close downs. We promise, however, to make each event very, very special for you to compensate you for this increase! We've missed everyone, and are very excited about being able to bring you an in person fan club weekend for the first time in four years!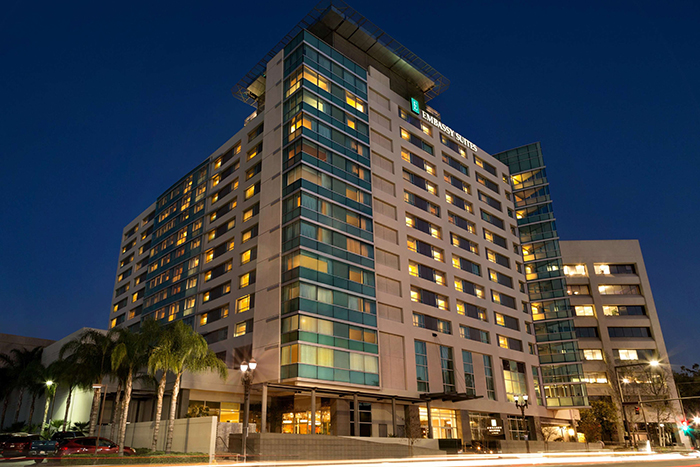 Kin Shriner and Lynn Herring
Friday, July 28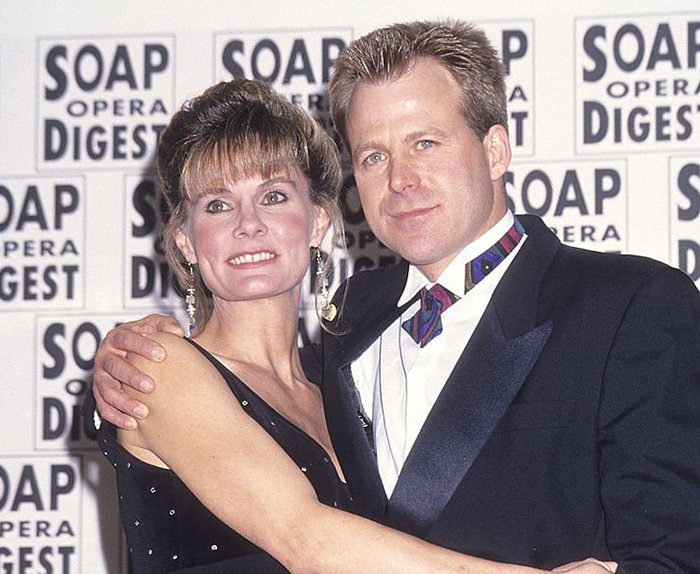 Kin Shriner and Lynn Herring bring their special blend of friendship, humor and nostalgia to this epic event. Come early and be prepared to laugh at their stories, perhaps cry at the memories, and have the time of your lives. Doors open at 9:00 a.m. (or a bit early!) and we'll finish up at 12:00 noon. Tickets are $150 per person.
Kathleen Gati
Sunday, July 30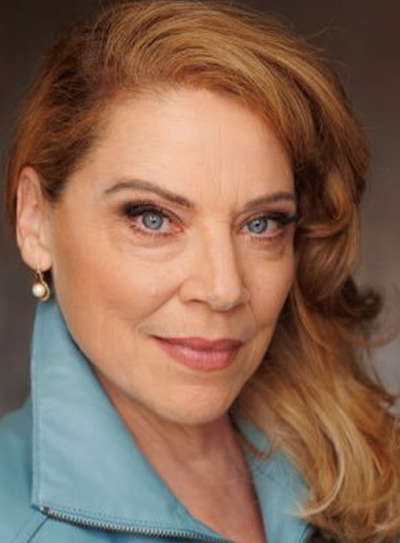 Start your day early in the very best way… with Mutter!!! Kathleen Gati always starts they day with a big smile, a long story, and an even bigger hug at the end of everything!! Mutter never, ever disappoints! Join us for an early 7:00am start time and party on until 10am. Time will fly and good times will be had… so be there… you can sleep when you get home! Tickets are $135 per person.
Carolyn Hennesy and Tristan Rogers
Sunday, July 30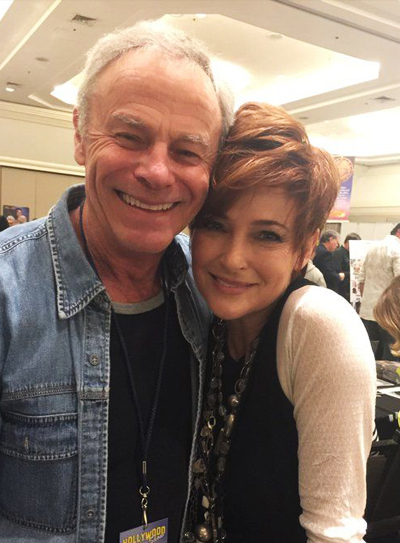 Who would have ever thunk it?? The attorney to the crime boss and the police commissioner are creating some serious sparks on screen!! Magic!! Get up close and personal with this new amazing duo at their in person event together! Get together with Carolyn Hennesy and Tristan Rogers from 10:00 a.m. to 1:00 p.m. Tickets for this event are $150 per person.
Monday, July 31
Parry Shen and Ryan Carnes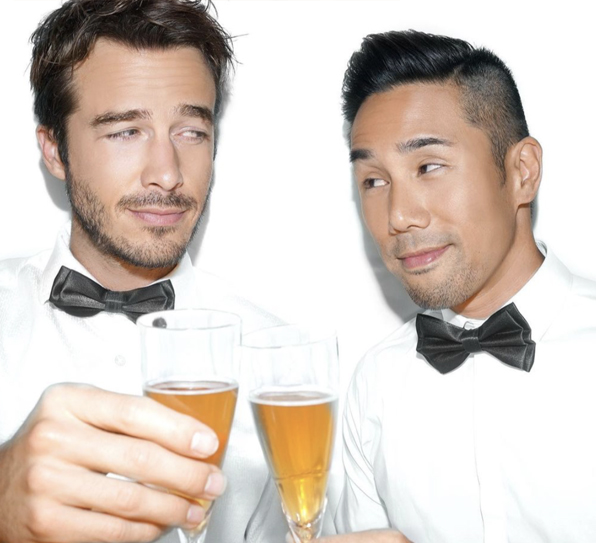 Whew!!  We know you've had a very, very busy weekend, but we've got two more "Absolutely Cannot Miss" events for you on Monday, July 31. First…  Join Parry Shen and Ryan Carnes Monday morning from 9:00 a.m. until 12:00 p.m. They're looking forward to catching up with everyone! These two are always busy, always creating new projects, and traveling to make it happen, so get ready for a fun, animated event. This event promises to be a warm and wonderful way to begin your final day at fan club weekend! Tickets are $150.00 per person.
Monday, July 31
Marc Samuel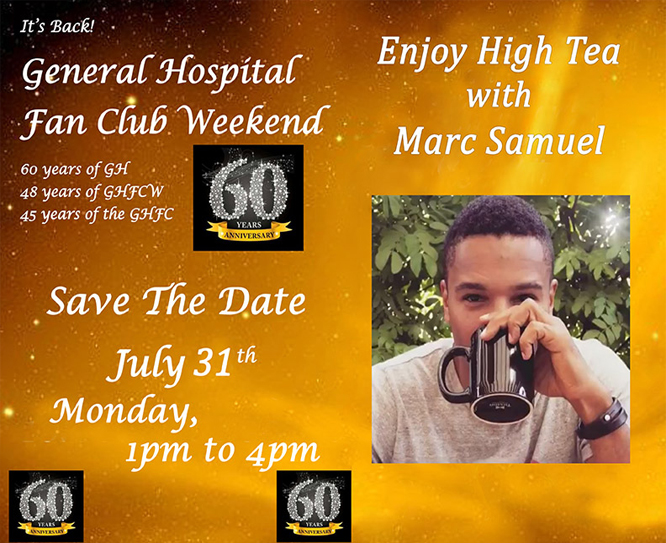 Finally, Marc Samuel will be hosting his Fourth Annual High Tea on Monday, July 31, from 1:00 p.m. until 4:00 p.m! An afternoon of tea sandwiches, scones, mimosas and great conversation with friends … it doesn't get any better! This one of a kind event has become the awesome "go to" event to end our awesome weekend of fun, friendship and events on a very high, yet relaxing note as Marc shares one of his Guilty Pleasures with all of you on Monday, July 31 from 1:00 p.m. until 4:00 p.m. Tickets are $130.00 person.
We know how expensive it is to travel now, and we promise to do our very best to ensure that you have an incredible time, from start to finish. We truly appreciate you and your commitment to the actors you love and the show that you've watched in good times and in bad. So please come and celebrate all of that with us this year and reconnect with those actors and friends you may not have seen since our last event in 2019. One thing I can tell you for sure, our entire team is truly looking forward to seeing YOU!!
Best always,
Debby O'Connor
Event Coordinator
Charity of Choice for Your Number One Fan, Inc.
Our charity of choice to Canine Adoption and Rescue League in Ventura, CA. Founded in 1996, Their Mission Statement is: The Canine Adoption Rescue League mission is to help end the needless deaths of dogs and puppies in Ventura County by spaying or neutering all of the dogs in our program prior to adoption and to find good loving homes for the dogs and puppies in our Project Second Chance adoption program.
This group does amazing work, and relies solely on donations for their facility. They have an ongoing Wish List on www.Amazon.com, and you can sign up on www.smile.amazon.com/gp/registry to have a portion of the monies you spend on Amazon going directly to them, at no additional charge to you! Simply type in Canine Adoption and Rescue League in the box a short scroll down on the page, choose the one shown in Ventura, CA, and your good to go. Simply type in www.smile.amazon.comwhen you go to make your purchases, and they do all the rest.
If you shop at Ralphs (a division of Kroger) Markets, you can also sign up there, again at no additional charge to you!  Go to www.ralphs.com/asset/vn_62fba and download the app to sign up! Super easy! Finally, to learn more about this amazing charity organization, log onto www.CarlDogs.org!! 
You can follow them on Twitter at www.Twitter.com/CARL_dogs! You will fall in love with the group, just as we did.